Back to all
Power Steering Service at TLC Custom Exhaust Brakes & Tires in Royal Oak
January 22, 2017
Many Royal Oak drivers have been hearing about technological advances in power steering, specifically electric power steering. Some very high-end cars have been featuring electric power steering. Power steering fluid has the necessary hydraulic properties and the ability to lubricate the internal parts. The power steering fluid also protects vehicle components from rust and corrosion.

Royal Oak car owners should be aware that vehicle manufacturers recommend that the fluid be replaced on schedule. At TLC Custom Exhaust Brakes & Tires, the old fluid is drained and the system cleaned thoroughly. Fresh fluid is then installed.

Unfortunately, many Royal Oak drivers don't realize how important it is to service their power steering, and some may not even know that it's necessary in the first place. A neglected power steering system can develop leaks that will shorten the life of the pump.

Royal Oak drivers should be aware of warnings that indicate possible power steering problems: the need to constantly add power steering fluid, a loud whining from the pump, erratic power assist or high steering effort. If you're experiencing any of these problems, have your power steering checked out at TLC Custom Exhaust Brakes & Tires in Royal Oak.

In addition to the pump and hydraulic system, there are mechanical parts in the steering system. The rods, arms, joints and knuckles that actually turn the wheels can become worn or damaged. A standard alignment service at TLC Custom Exhaust Brakes & Tires includes an inspection of steering components.
See if you notice any of these: play in the steering wheel, the steering wheel is off center, or there's a noise coming from your front wheels, especially when turning. If so, have your friendly and knowledgeable TLC Custom Exhaust Brakes & Tires service advisor do an inspection so the problem can be corrected. Waiting too long could cause uneven tire wear and may even lead to steering failure.
Give us a call.
TLC Custom Exhaust Brakes & Tires
1735 N Main St
Royal Oak, Michigan 48067
248-541-8300
http://www.tlcautocareroyaloak.com
More articles from TLC Auto Care
December 3, 2023
Hey Royal Oak - this is something really amazing: Your vehicle uses 12,000 times as much air as fuel when you drive it. All of that air has to be filtered to keep your engine clean.That's like 100 gallons (380 liters) of air every block! The engine air filter is just another example of a very im... More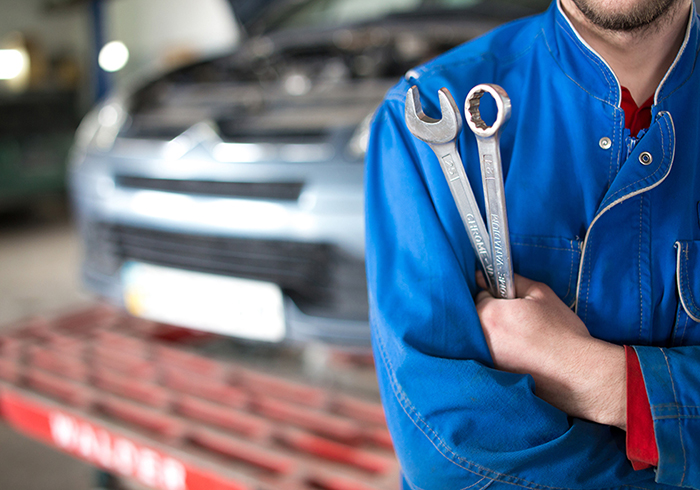 November 26, 2023
You may have noticed your vehicle going through lean times. By that, we mean it's literally leaning to one side. When you notice that, you should get it checked out at your service facility soon because you could have a serious problem. Many things can cause a vehicle to lean. You may have pro... More
November 19, 2023
There are a lot of new features, both optional and standard, on Royal Oak drivers' vehicles these days. One you may not have heard of is called a cabin air filter. Simply put, its job is to keep the air in the passenger compartment of your car nice and clean.A cabin air filter is similar to the ... More