Back to all
Automotive Tips from TLC Custom Exhaust Brakes & Tires: A Broken or Damaged Timing Belt
July 25, 2021
The timing belt rotates the cam shafts which open and close the valves that allow air, fuel, and exhaust to flow through the engine as it powers your car when you drive around Royal Oak.

An old timing belt can lose a "tooth" in the belt allowing it to slip. The engine could stop or misfire. Timing belt slips – or a broken timing belt – can be disastrous on some engines. In "interference" engines, open valves can get in the way of the piston when the timing belt breaks or slips. When that happens one or more valves can be bent requiring expensive engine repairs.

It is important for Royal Oak drivers to replace their timing belts as recommended in their owner's manual to avoid unnecessary breakdowns. Ask the team of professionals at TLC Custom Exhaust Brakes & Tires in Royal Oak if it's time for your timing belt to be replaced.
TLC Custom Exhaust Brakes & Tires
1735 N Main St
Royal Oak, Michigan 48067
248-541-8300
http://www.tlcautocareroyaloak.com
More articles from TLC Auto Care
December 3, 2023
Hey Royal Oak - this is something really amazing: Your vehicle uses 12,000 times as much air as fuel when you drive it. All of that air has to be filtered to keep your engine clean.That's like 100 gallons (380 liters) of air every block! The engine air filter is just another example of a very im... More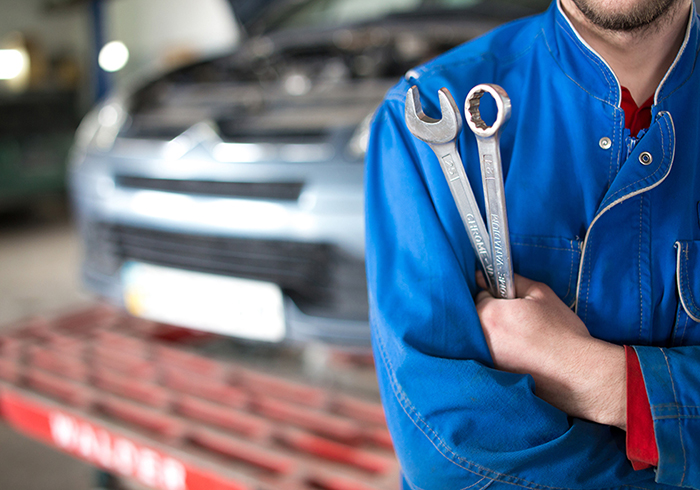 November 26, 2023
You may have noticed your vehicle going through lean times. By that, we mean it's literally leaning to one side. When you notice that, you should get it checked out at your service facility soon because you could have a serious problem. Many things can cause a vehicle to lean. You may have pro... More
November 19, 2023
There are a lot of new features, both optional and standard, on Royal Oak drivers' vehicles these days. One you may not have heard of is called a cabin air filter. Simply put, its job is to keep the air in the passenger compartment of your car nice and clean.A cabin air filter is similar to the ... More