Back to all
Alternative Fuel Vehicles in Royal Oak, Michigan
July 1, 2022
Let's talk about alternative fuel vehicles. In their quest to reduce the use of fossil fuels and harmful exhaust emissions in our Michigan environment, automakers will have a number of alternatives for Royal Oak drivers very soon.

For instance, Flex Fuel vehicles are already available in the Royal Oak area. Flex Fuel vehicles can run on gasoline or on E85 fuel. E85 is a mixture of 85 percent ethanol and 15 percent gasoline. The ethanol is made from corn. The benefits to Royal Oak drivers are in using less petroleum and reduced pollution. The drawbacks are that E85 gets lower gas mileage and when gas prices are low, E85 can be more than straight gasoline.

Royal Oak drivers should only use E85 if they have a Flex Fuel compatible engine. Flex Fuel vehicles have special seals and gaskets that can stand up to the high alcohol content of E85. Using E85 in a regular engine can lead to gas leaks and fires.

Diesel engines have been around Michigan for a long, long time. Modern diesels are very refined and fuel efficient. Diesel fuel can be made from renewable sources like vegetable oil, too. Diesel fuel from algae and sunlight is reported to be pretty close to being commercially viable.

There are also a number of natural gas vehicles on our Royal Oak roads. Gasoline engines are adapted to run on compressed natural gas. It's less expensive than gasoline and burns very cleanly. You can even refill it with a special pump from your gas line at home.

Plug-in electric vehicles are now available in our Royal Oak area. Battery technology is the limiting factor right now. Electric cars have a limited range and are really best for use close to home. As battery technology advances, electric cars will perform closer and closer to conventional power plants.

That brings us to hybrids. There are a bunch of hybrids on our Michigan roads, with more to come. Hybrid technology combines internal combustion engines with electric motors.

A mild hybrid has a regular gas or diesel engine that's assisted by the electric motor. The electric motor can propel the vehicle by itself up to a certain speed under gentle acceleration. There are mild hybrids in full-sized pickups and SUVs. They deliver similar to their highway ratings.

A full hybrid will rely primarily on the electric motor for power. It'll have a small gas or diesel engine that generates electricity for the batteries.

A quick word from TLC Custom Exhaust Brakes & Tires about safety around hybrid and electric vehicles. Unlike the battery in your current family car, these carry enough voltage to kill you. Never mess around under the hood or with the batteries or electrical wiring. Your Royal Oak service technician at TLC Custom Exhaust Brakes & Tires is trained to safely disable the flow of electricity before performing maintenance or repairs on the vehicle.

Hybrids are really not do-it-yourself vehicles unless you're specifically trained on hybrid systems.
TLC Custom Exhaust Brakes & Tires
1735 N Main St
Royal Oak, Michigan 48067
248-541-8300
http://www.tlcautocareroyaloak.com
More articles from TLC Auto Care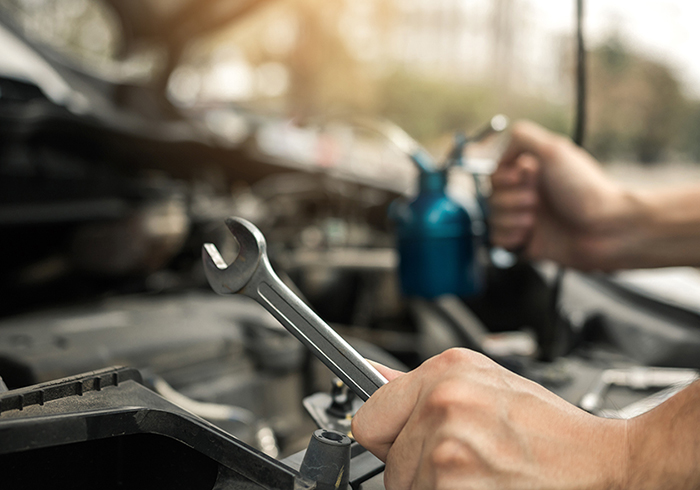 May 28, 2023
Working up a sweat is a great thing to do in a gym around Royal Oak, but not in your vehicle. When Royal Oak residents' vehicle AC Systems have a problem, they'll often feel it right away. The question is, how long do you put up with it? You know, the old comfort versus cost dilemma. But a more c... More
May 21, 2023
One Royal Oak automotive service issue that doesn't get much attention is driveline service. Drivelines don't get talked about very much around Royal Oak, but they're very important. First let's define what the driveline is:Taking a small step back, the power plant is comprised of the engine and ... More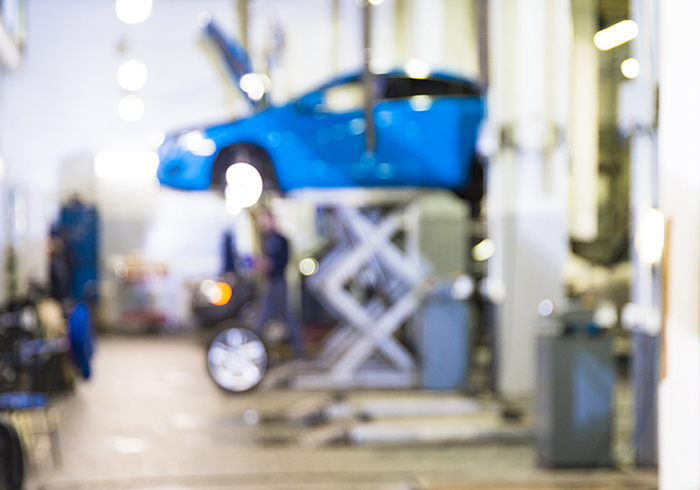 May 14, 2023
You may notice that when you get your vehicle's oil changed, your service adviser may recommend that you have your tires rotated at the same time. The reasons are simple. That will allow your tires to wear more evenly and reduce the noise your tires make as you drive down the road. There are di... More